Shopping for top-notch quality trucks is always a high-stakes process. Not only are you trying to ensure that you get the most for your money, but you are also likely looking for a high-performance vehicle that is safe enough to do any activity you wish. Luckily, the Toyota 4Runner and Toyota Highlander are two acts that are tough to beat. While they stand far above many other trucks on the market, they are great competition for one another. With that in mind, take a look at how each of these vehicles measures up.
Reliability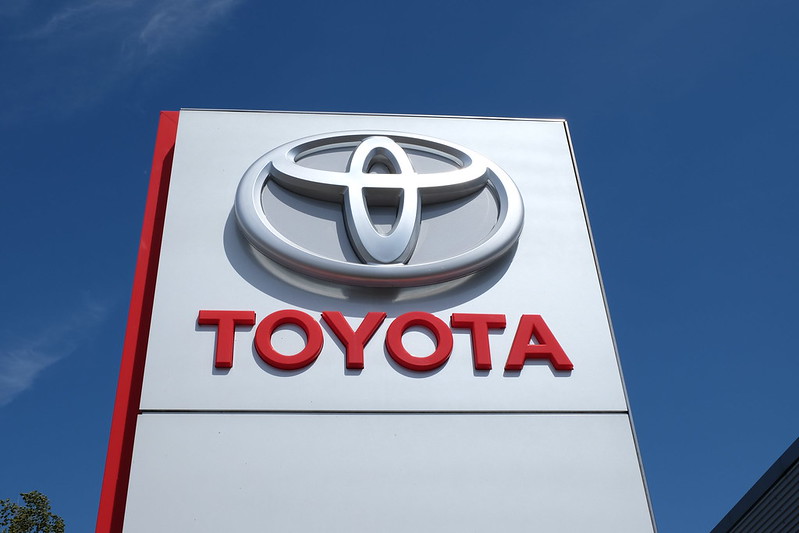 Image via Flickr by DennisM2
Both the 4Runner and the Highlander come with a three-year/36,000-mile basic warranty and a five-year/60,000-mile powertrain warranty. According to J.D. Power, the 4Runner receives a good reliability rating of 4 out of 5, while the Highlander scores an excellent 4.5. While each of these models is reliable, the Toyota Highlander may be slightly more so because of this rating.
Comfortability
In terms of the driver and passengers being able to sit comfortably and enjoy the ride no matter their height or size, the 4Runner is your best bet. The front seats of the 4Runner are comfortable enough to allow you to enjoy long drives. If you are looking for space and headroom, the 4Runner has more space in the second row than the Highlander. There's also a small area of third-row seating, which is perfect for smaller kids.
On the other hand, the Highlander also comes with three rows of seating but has an optional second-row bench seat, which will allow you to increase your passenger capacity from seven to eight. However, the first and second-row passengers may feel the ceiling is a tad low, depending on height. Additionally, the third-row is a bit small, even if you are only seating kids. Unlike the 4Runner, which has a heated first row only, the Highlander offers a heated second row.
Interior
Given that it was redesigned in 2020, there have been quite a few upgrades that have added to the Highlander's already awesome interior. Now with a new and more modern design, the interior of the Highlander certainly feels more luxurious than the Toyota 4Runner. Although both come standard with cloth seats, synthetic or genuine leather upgrades are also available. The 4Runner uses hard plastics throughout the cabin and has not had an interior update in many years.
The Highlander also beats the 4Runner in terms of internal features. While they both have the same 8-inch touch screen, Apple CarPlay, Android Auto, and Amazon Alexa compatibility, the Toyota Highlander also includes a standard Wi-Fi hotspot that comes with five USB ports, and Driver Easy Speak, which makes it possible for the driver to speak through a microphone which then sends the message to the speakers in the rear of the vehicle and also allows you to upgrade to a 12.3-inch screen and wireless charging.
Cargo Space
In this regard, the reviews are pretty split. On the one hand, the Highlander comes complete with 48.4 cubic feet of space behind the second row of seats, which can be extended to reach 84.3 cubic feet when you fold over the second row of seats.
On the other hand, the 4Runner offers 47.2 cubic feet without the third row, and 90 cubic feet of total cargo space when the second row is folded. So, if you are using the truck as-is, you may prefer the Highlander. However, if you are a frequent seat-folder, the 4Runner offers more space.
Power
Complete with 295 horsepower and 263 pound-feet of torque, the Highlander has a 3.5-liter V-6 engine and a smooth-shifting eight-speed transmission.
The Toyota 4Runner comes with a 4.0-liter V-6 that allows for 270 horsepower. It also has a five-speed automatic transmission. This is not ideal, but it is sufficient for those who do not place an emphasis on a fast acceleration capacity.
Fuel Economy
No matter what type of vehicle you are purchasing, having a good fuel economy is a must. The Highlander offers 21 mpg in the city and 29 mpg on the highway, while the 4Runner offers 16 mpg and 19 mpg, respectively. The Highlander offers much better fuel economy than the 4Runner does.
Off-Roading
Complete with two TRD trims that offer off-road features such as four-wheel drive, crawl control, a locking rear differential, premium-quality shocks and springs, and a front skid plate, the 4Runner is an off-roader's dream.
The Highlander offers all-wheel drive but is much better for highway driving than going off-road. Nevertheless, it can handle some light off-roading if you are planning on veering onto dirt roads with a relatively steady terrain. If off-roading is your goal, the 4Runner is the better choice.
Safety
The Highlander received near perfect scores on the Insurance Institute for Highway Safety Test and was the 2020 top safety pick. It also includes the Toyota Safety Sense 2.0 suite of driver assistance features; this includes cyclist and pedestrian detection, a head-up display, adaptive cruise control, and traffic sign recognition.
The 4Runner has Safety Sense P, which includes automatic high beams, lane departure alert, a pre-collision system, and dynamic radar cruise control. This suite of features is not quite as efficient as the TSS 2.0 system included on the Highlander.
Purchase Your Truck from Panama City Toyota
Both the Toyota 4Runner and the Toyota Highlander offer a wide variety of features to keep you comfortable, safe, and on the go. Depending on what your goals are or how you plan to use your truck, you may prefer one over the other. Whichever model you choose, Toyota has proven itself to be a winner in terms of designing trucks overall.
Shopping with Panama City Toyota is the best way to purchase the Toyota truck of your dreams. Specializing in Toyota sales, financing, and servicing, Panama City Toyota is a full-service car dealership. Offering genuine Toyota parts and accessories, Panama City Toyota is your one-stop-shop for all things Toyota-related.
With a new Toyota inventory available online, you can shop in-store or complete the entire process online. No matter if you are seeking a new or used car, we offer sales and financing assistance that makes the process a cinch! No matter which one of these vehicles you pick, shopping with us is always a safe bet. Contact us today.